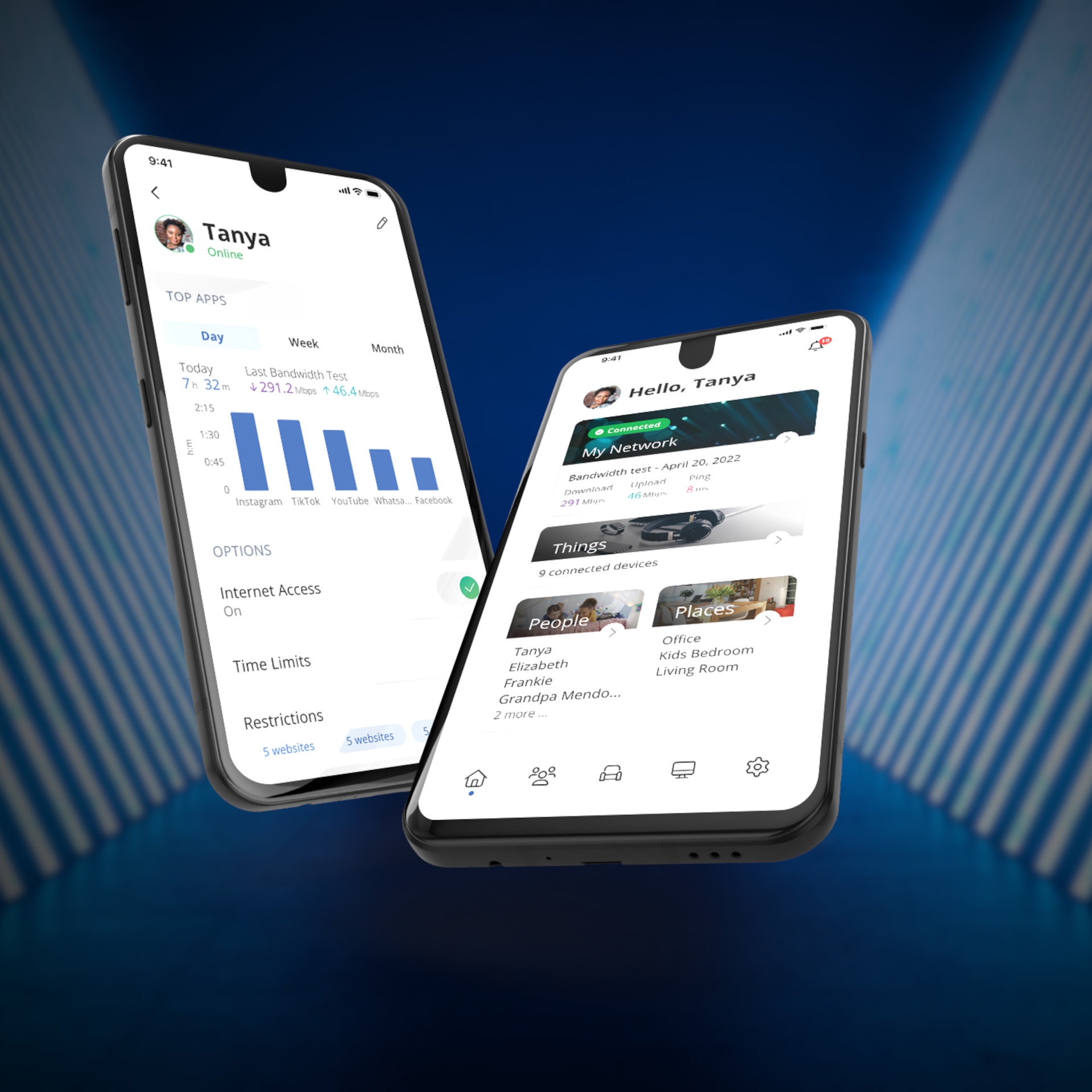 Benefits of the FDC IQ app
Change or reset your Wi-Fi network name or password directly from the FDC IQ app.
See the devices currently connected to your Wi-Fi.
Get alerts every time new devices connect to your Wi-Fi.
Categorize your devices (e.g. personal devices, work devices, mobile devices, gaming devices).
Pause the internet for any device, at any time.
Create routines for scheduled downtime (i.e. bedtime or limited access to gaming devices during school time).
Create a temporary or shareable guest network without sharing your main network name and password.
Run a speed test (GigaSpire routers only) to verify the speed you are getting is the speed you are paying for.
Receive updates about any planned network maintenance, or upcoming community events.
What can I do with the FDC IQ app?
Forgotten your Wi-Fi network name or password?
No problem! You can now change this information anytime you want directly from the FDC IQ app.  No need to pick up the phone to call anyone to make a simple fix yourself.
Are you concerned about how much time your kids are spending looking at screens?
Do your kids take their devices to bed and stay up late looking at their screens?
Tired of giving your network name and password to friends and family when they come over?
Concerned that your neighbors might be connecting to your Wi-Fi network?