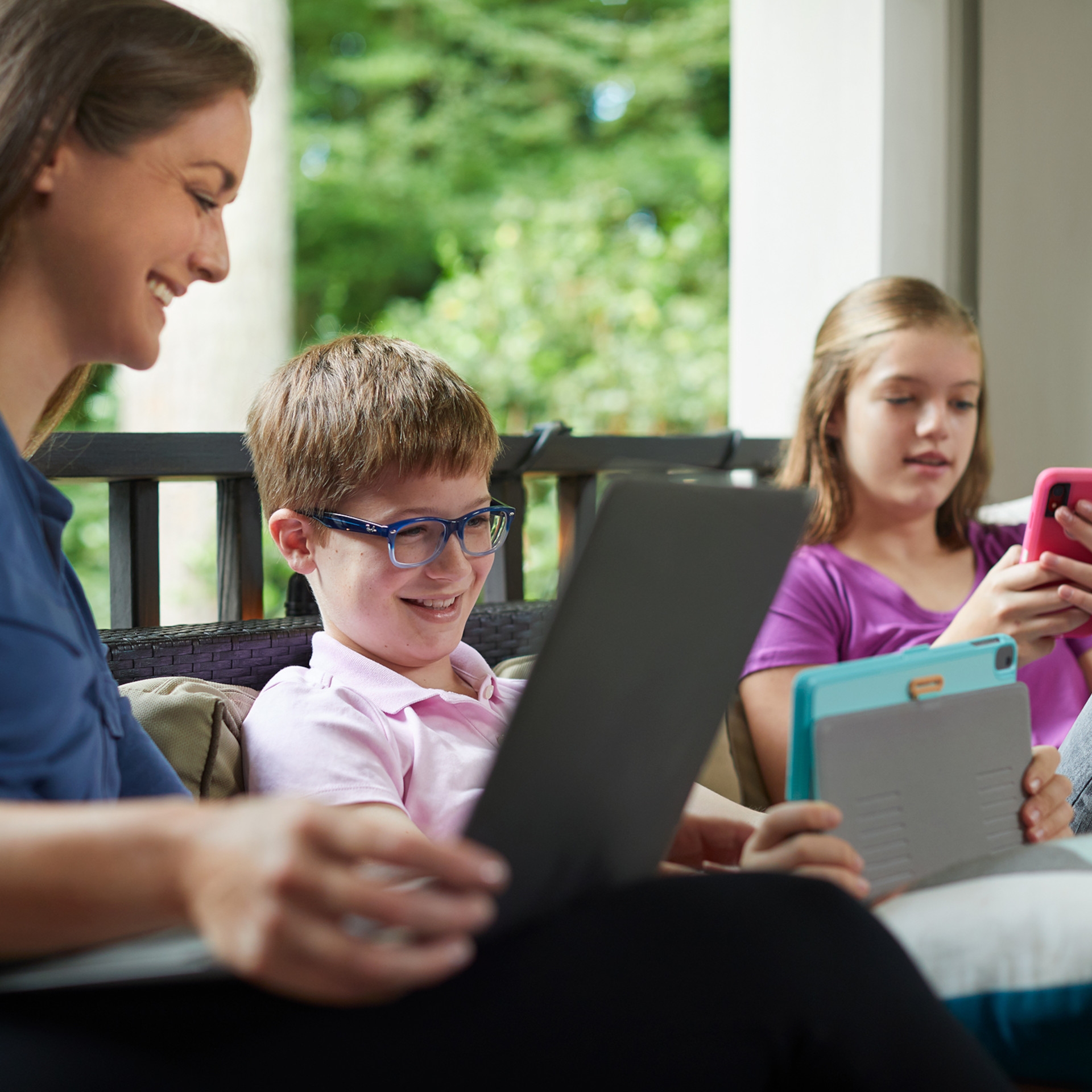 ExperienceIQTM is a service that protects children or grandchildren from harmful or inappropriate content, limits screen time on devices or applications, and displays online usage.
Benefits of ExperienceIQ
Block inappropriate categories like pornography or violence.
Block applications that you deem inappropriate (e.g. gaming applications like Call of Duty, or social applications like Snapchat or TikTok).
Set time limits for specific applications, like TikTok, to cap screen time.
Set Safe Search and YouTube Restriction to block harmful or inappropriate content with searching on Google, Bing or YouTube.  YouTube Restriction also blocks all comments on videos which often include inappropriate language.
View usage for all devices to better understand HOW the internet is being used in your home.
Prioritize application groups or specific devices to ensure the best possible experiences for your most important needs.
Set schedules so that work applications get priority during the day, and streaming applications get priority in the evening.
How is this going to benefit my family?
Are you concerned about your children or grandchildren seeing inappropriate content online?
Provide a safer internet experience based on what YOU feel is appropriate.  You can now block entire categories of content (like pornography or violence).
Are you concerned about how much time your children are spending on apps like TikTok or Fortnite?
Are you worried about what your kids might accidentally see on YouTube?
Do you know how much time your kids are spending on their devices, or on specific applications?
Are you tired of battling for bandwidth against your family?
Are you a streaming family?